Image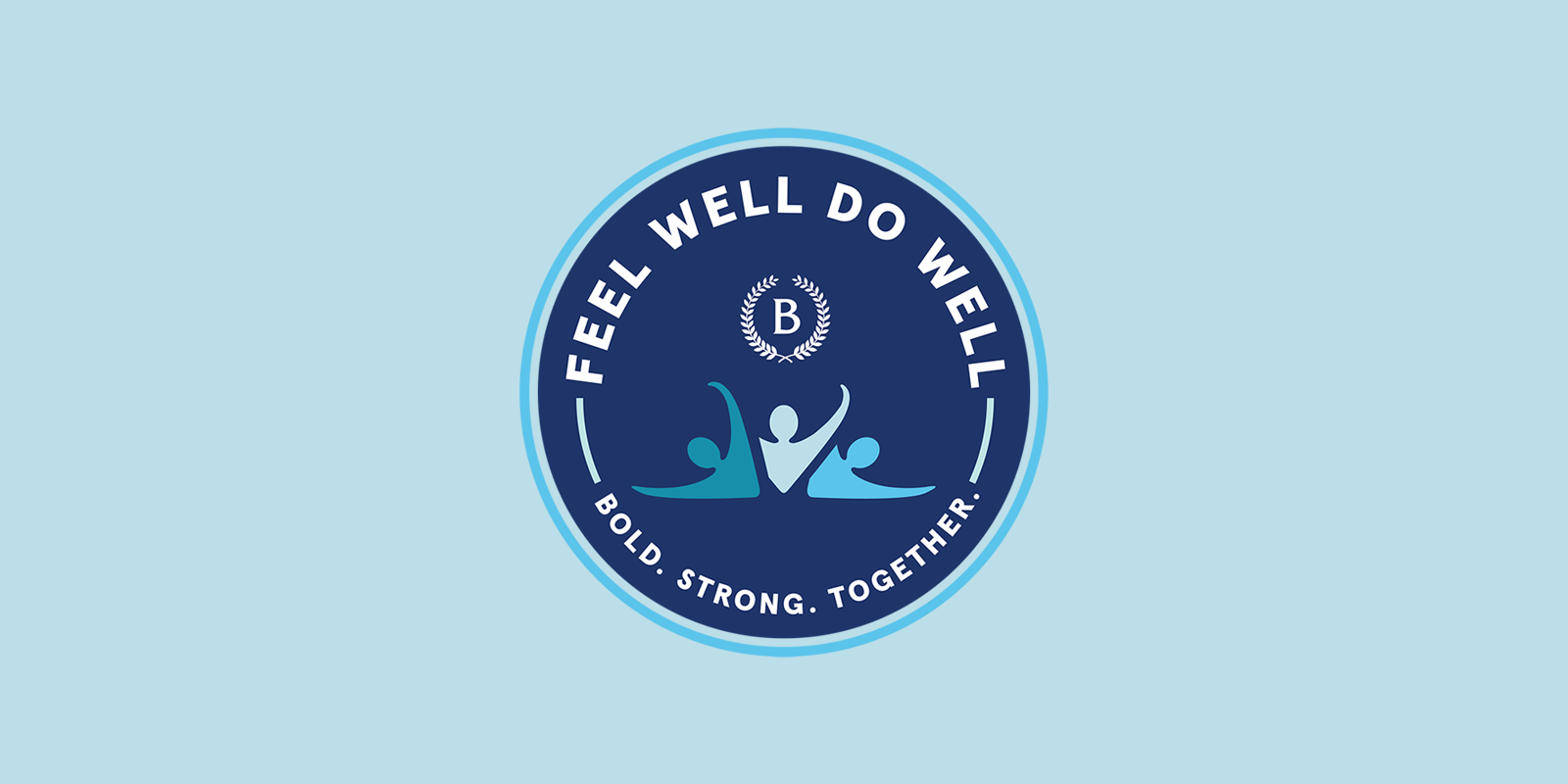 We encourage all students to familiarize themselves with Barnard's Comprehensive On-Campus Testing Information, which provides a thorough overview of the testing process.
Testing
Barnard requires all residential students to take a pre-arrival test 5-7 days before moving in. In addition, New York State requires all students coming from a location outside the contiguous states to take an additional test 3 days before departing for New York. Students who have tested positive in the past three months are exempt from these tests.This chart provides an overview of residential students' testing requirements, and this calculator can help students plan for their arrival to Barnard housing. All students should have filled out the Pre-arrival Form. Please contact arrivalquarantine@barnard.edu with any questions you might have.
You'll be asked to take a rapid test upon arrival to campus. Upon receiving a negative result, you will proceed to your housing assignment and be subject to a full 10-day quarantine.
All students will take a PCR test as part of their move-in process. You do not need to schedule this test separately.
You will receive instructions regarding your 4th day of quarantine test after moving into your housing assignment. You do not need to schedule this appointment.
CoVerified is software that Barnard is using to manage daily symptom screenings, assist with contact tracing, schedule tests, provide test result notifications, as well as develop and implement College policy. Only people who are participating in the testing program and have a green "cleared" status are allowed to access Barnard's campus. Please refer to Barnard's CoVerified Information to find out more about downloading and using CoVerified.
Although CoVerified displays your tests results, you can also get access to them from the CareEvolve portal. Look for an email from careevolve@lknotification.com, which will provide a registration link so that you can get your results directly from the CareEvolve testing database. Please email covidresults@barnard.edu.
The usual schedule for testing is below:
Mondays from 9:30 a.m. to 2:30 p.m.

Tuesdays from 12:30 p.m. to 5:30 p.m.

Wednesdays from 11 a.m. to 4 p.m.

Thursdays from 10 a.m. to 3 p.m.

Fridays from 11:30 a.m. to 5 p.m.

Saturdays from 6:30 a.m. to 11:30 a.m.

Sundays from 6:30 a.m. to 11:30 a.m.
Move-In Appointments
To reschedule your check-in time slot, please log into the Housing Portal.
If you are absolutely unable to arrive at your scheduled move-in time because of flight or other transportation delays, please notify housing@barnard.edu as soon as possible to reschedule your move-in time or explore available options. We will work to accommodate all students at their time of arrival. However, you may be required to isolate in a temporary location upon arrival and get tested the following day.
Day of Arrival
Please enter through the main gate at 117th and Broadway.
Short-term parking will be available outside each residence hall and around the main campus.
Only students will be able to enter campus and each residence hall. Families and friends are not able to assist beyond curbside support. Students who may need a disability accommodation as part of the move-in process should contact CARDS@barnard.edu to submit a request.
Greeters will meet you at the gate and will be available to answer any questions you, your family, or friends might have, and they will direct you to check in.
Students will be emailed a personal bar code a few days before their move-in. You will need to bring a print out of the email (with the bar code) or be ready to show it on your phone to scan and check in. Students will need to scan their student ID and enter campus through the main gate (117th & Broadway) and then enter Barnard Hall from the north side. All students will complete an entry COVID-19 test and then receive the keys to their room.
Once you have completed the check-in process, proceed directly to your assigned building and move in. You will then immediately start the quarantine period. You may not go shopping or out to eat, etc., between checking in at Barnard Hall and then moving into your room and starting your quarantine period. Please note: Only the resident of the building may enter the residence hall.
Luggage and Other Belongings
Pack light, and bring only what you need for the semester and what you can reasonably pack and carry home in a single trip. We recommend no more than two suitcases. We encourage you to remember that you will need to bring far less than you imagine. Items you may need later can be bought locally, ordered online, or sent from home. Make this your move-in motto: "When in doubt, leave it out."
There will be carts (and sanitizing wipes) available in each residence hall to assist with move-in. You are encouraged to bring your own cart or hand truck if possible.
During quarantine, smaller pieces of mail (enveloped letters, postcards, etc.) will be delivered on a routine basis. These items will be placed in a bag and hung on the suite door. Notification will be sent via email by the Case Manager after delivery.
Packages will be held at the mailroom until your quarantine or isolation period ends. If you have an emergency package that requires immediate delivery, you'll contact your Case Manager via the Outreach Form. Emergency packages should require immediate use (for example, medication, textbooks, and winter coats). Your Case Manager will set a mutually agreed upon 15-minute window for delivery. A runner will then place the package in front of your suite door. If the package is not picked up in 15 minutes, the runner will bring this back to the Case Manager to schedule a new delivery.
Storage deliveries cannot be facilitated until you complete your arrival quarantine. Our staff is not equipped to assist in the facilitation of these deliveries. Due to the unpredictable nature of the storage delivery windows, we ask that you do not schedule any drop-offs during your move-in window.
We know that some students are dealing with a variety of circumstances and will need to request bedding or other vital supplies from our staff to ensure a successful quarantine. Please submit your request here. Please note that, in an effort to serve all students, only vital requests can be granted.
Your room will be pre-loaded with a variety of items to help students through the quarantine period. Each individual room will have a snack bag. This bag is provided by Chartwells and will reflect the dietary restrictions and food allergies that were reported on the Pre-Arrival Form. In addition, a case of water will be placed in each individual room. Health Services has provided a welcome bag that includes a digital thermometer, hand sanitizer, and face masks. Our Facilities team has equipped each suite with a cleaning pack, including the following items:
1 microfiber cloth

1 Dow Scrubbing Bubbles

1 Windex Multi-Surface Disinfectant Cleaner

1 3M Scrubbing Sponge

12 disposable gloves

1 Palmolive Dish Detergent

1 container of disinfectant wipes

1 toilet bowl sponge mop

1 roll small trashcan liner

1 black & 1 clear large trash/recycling can liners for kitchen
Students should remain in their individual bedroom during the quarantine period. You can access the common areas, but there should be only one person at a time in the bathroom and the kitchen. Please wipe down all surfaces before and after use. Time outside of your room should be kept to a minimum, face coverings must be worn, and you must ensure proper social distancing with your suitemates.
For Facilities issues, please submit a work order or call 854-2041.
If you are missing any element of your welcome materials, please reach out to your Case Manager via the Outreach Form.
Quarantine
The Pandemic Response Team will be providing runners who will make daily deliveries of meals, mail, and emergency packages from 10 a.m. through 10 p.m. Delivered items will be placed outside of the suite door.
The Pandemic Response Team will email notification of delivery directly to residents at the time of drop-off.
The Pandemic Response Team will be providing runners who will make daily deliveries of meals, mail, and emergency packages from 10 a.m. through 10 p.m. Delivered items will be placed outside of the suite door.
Please keep a packed "Isolation Bag" in your room. In the event that you test positive over the course of the semester, you will need to quickly relocate to isolation housing. Having this bag ready to go will ensure a smooth transition during this process. Here is a packing list to assist you. Because you may not always receive your positive result while in your room, this will also allow a Pandemic Response Team member to locate your "Isolation Bag" and deliver it to you in Isolation housing.
Meals
All students will have a breakfast/lunch bag dropped at their door between 10 a.m. and 12 p.m. Any dietary restrictions and food allergies noted on the Pre-Arrival Form will be taken into account for the breakfast/lunch bag. Dinner will be individually ordered via Grubhub. This should take place between 6 p.m. and 8 p.m.
You will be able to order takeout from local restaurants while participating in quarantine or isolation. This service will be provided between 10 a.m. and 10 p.m.; orders must arrive by 10 p.m. or we will not be able to assist in delivery. You must ensure that you pay in full and request contactless delivery. After placing your order, you must complete the Outreach Form with the required information. When the food arrives, a runner will bring the food from the lobby and place it outside of your suite door. The Pandemic Response Team will send you an email notification of delivery at the time of drop-off.
Grubhub gift cards will be emailed to students a few days prior to their assigned move-in date. If you have any questions regarding this process, please contact qidining@barnard.edu.
First, download the Grubhub app and sign up for an account with your Barnard email address. If you use your Barnard email address to set up your account, you'll be automatically enrolled into the Grubhub+ program, which offers free delivery with orders of $12 or more. To check that you have been properly enrolled, please go to your account and click on Grubhub+ Membership. Confirmation of affiliation status can take up to 48 hours after setting up your profile.
The Pandemic Response Team will notify Chartwells when a student enters quarantine or isolation. To request meals, residents must fill out a menu form by 2 p.m. each day. For residents who do not select their meals, a default option will be selected based on the provided dietary restrictions and food allergies on the Pre-Arrival Form.
While in quarantine or isolation, students will be required to receive their breakfast/lunch bag. Students are unable to opt out of this service. If a student has run out of meal swipes, they will be responsible for the payment of additional meal swipes from a quarantine or isolation period.
Dietary restrictions and food allergies were collected via the Pre-Arrival Form. If there are changes or updates to these restrictions or allergies, please reach out to arrivalquarantine@barnard.edu. The Pandemic Response team and Chartwells are committed to working with each student to ensure these needs are met during a quarantine or isolation period.
If there is an error in your meal, please fill out the Outreach Form. We will work with Chartwells to correct the error and will deliver the appropriate meal as soon as possible. We will also work to understand how the error occurred and will update our protocol to prevent any further issues.
Students will receive a welcome email upon arrival to campus. This letter will include virtual engagement opportunities available to students.
Each student will have a Case Manager who is directly responsible for their care. You can reach out to your Case Manager via the Outreach Form with any issues, concerns, or questions. These individuals will work to ensure a seamless quarantine or isolation experience.
Whom to Contact – A Quick Reference