Image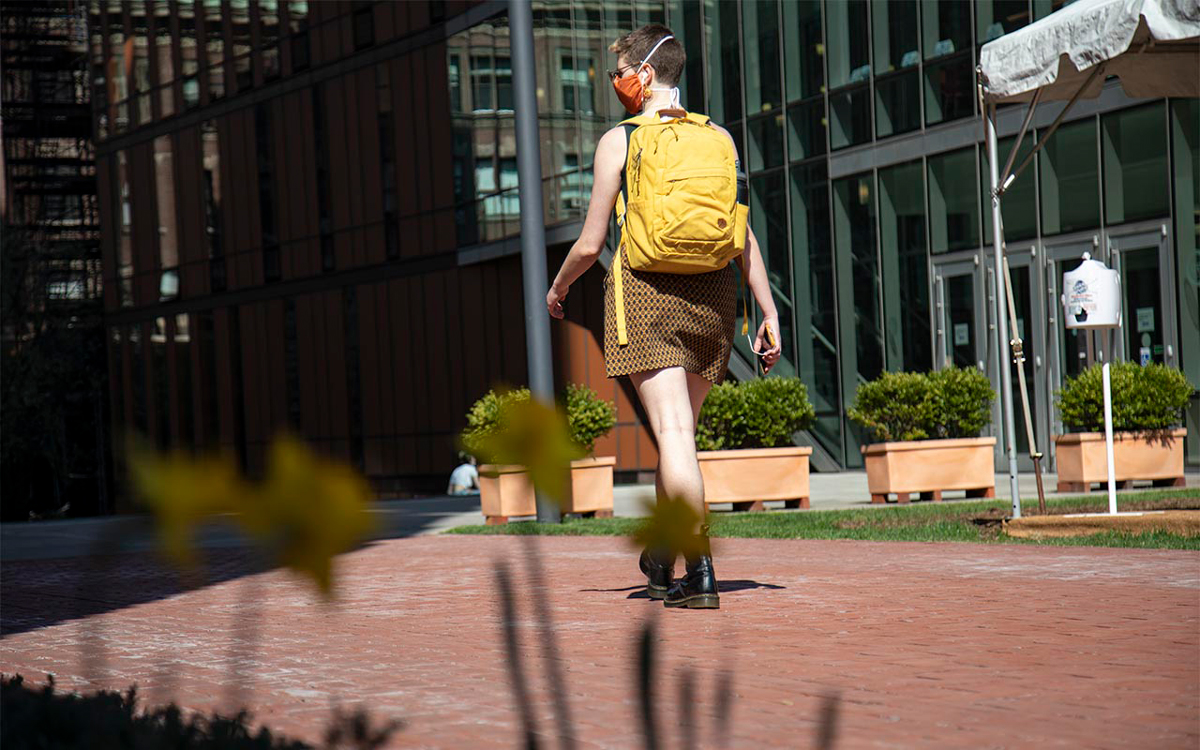 Health & Safety
Vaccine Requirement
As a residential community, we want to do all we can to help protect the health and safety of ourselves and those around us. Having a fully vaccinated student body also puts us in a better position to return to the many activities and experiences that existed on our campus prior to the pandemic.
Students enrolling for Fall 2021 are required to provide proof that they have received a COVID-19 vaccine or have received an approved exemption.
The College will work closely with international students and others who may not have ready access to vaccines over the summer or who may not be able to arrive on campus having been fully vaccinated by an FDA-authorized or WHO-listed COVID-19 vaccine.
Please continue to monitor Barnard's COVID-19 Vaccine information for updated information.
Send any questions you may have to vaccine@barnard.edu.
Move-in Guidelines & Arrival Testing
The Move-In, Testing, and Arrival Quarantine Outline provides an overview of what to expect during the move-in process. 
Please note that all students must take a COVID-19 test before arriving on campus. 

We do accommodate student requests for move-in assistance for disability-related reasons through the Center for Accessibility Resources and Disability Services (CARDS) website.

Visitors are not required to be tested or vaccinated for COVID-19 to come onto campus, but only students will be allowed into the residence halls during move- in. We hope to allow residence hall visits from students' family members and friends later in the semester.
Dining
During the Fall semester, in-person dining will resume at on-campus dining locations, including Hewitt Hall, the Diana Center, and Peet's Coffee in Milstein. Vaccinated individuals may eat indoors at these locations, masking up when not eating or drinking. Unvaccinated individuals will receive to-go food service only, and will consume food outdoors or in private locations such as individual offices, break rooms, or student rooms/suites without others present.
Community Pledge
It is our collective responsibility to be mindful of one another and to act with the utmost respect and consideration of the community around us. Therefore, all members of the Barnard community will be expected to acknowledge and adhere to a 2021-2022 Community Pledge, including that all community members comply with our health and safety guidelines. 
All students will be required to sign and adhere to a Community Pledge for the 2021-2022 academic year. 
Review our current Community Conduct information.
Academic Calendar
2020-2021 and 2021-2022 Academic Calendars
All Fall semester classes will be taught in person, and students should plan to attend classes on campus in New York City. 

Visit the

Registrar's website

for information on class registration updates.
Convocation 
Save the Date!! September 14 at Riverside Church.
Convocation, a tradition in which the entire Barnard community gathers together to officially open the academic year. Community-wide reception will follow. Class color t-shirts will be distributed to all classes.
Intercollegiate Athletics
The Ivy League has returned to regular competition for Fall 2021.
On Campus Fitness
Barnard Fitness Center and Fitbear Classes will reopen soon. Please check the PE website for updates.
Presented by the Francine A. LeFrak Foundation Center for Well-Being.
Dodge Fitness Center at Columbia is open to Barnard students. The Center abides by all NYS and Columbia University regulations regarding safety during COVID-19.  A Dodge Fitness Center membership, Columbia University ID card, and a Reopen CU Green Pass are ALL required for successful entry.  At the moment memberships and lockers may be purchased online only via recreation.columbia.edu  Except while swimming in the pool, wearing a face covering is also required at all times while inside the Dodge Fitness Center. Columbia has taken significant steps to ensure the safety and well-being of patrons and staff, and developed a list of required protocols.Frequently Asked Questions.