Image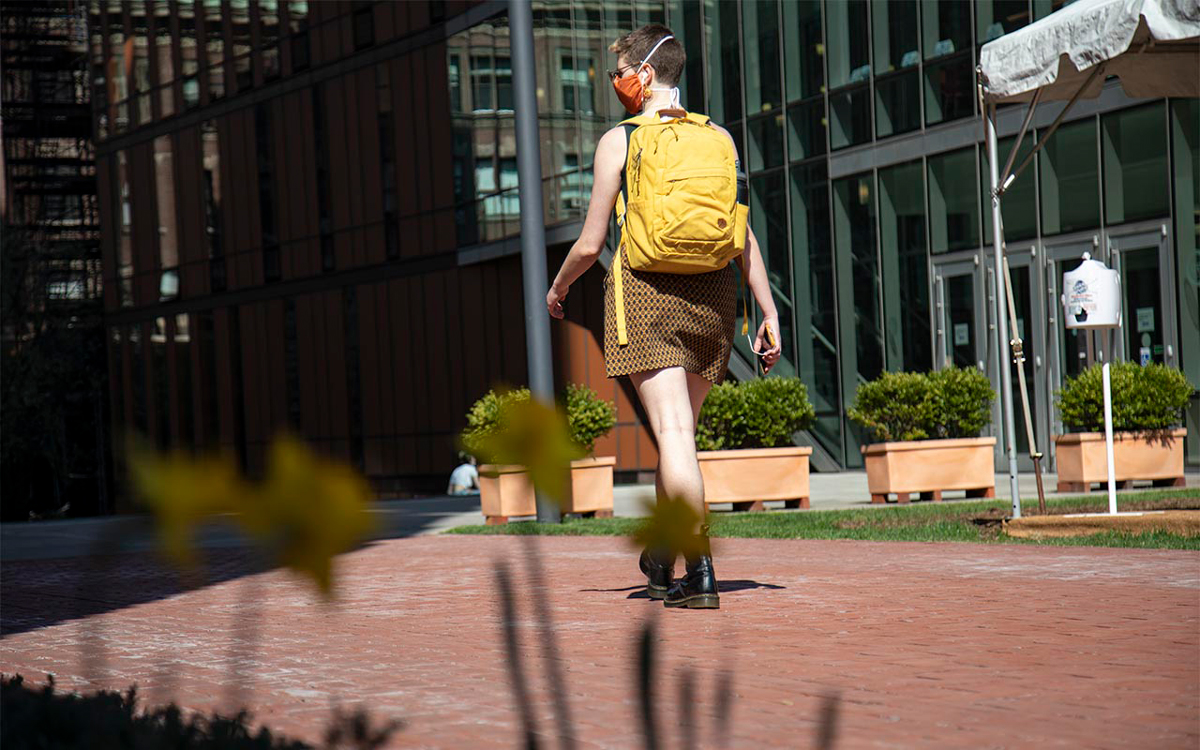 Academic Calendar
Spring semester classes will begin, as planned, on January 18. However, all classes will be held remotely for the first two weeks of the semester through January 28.

Visit the

Registrar's website

for class registration updates.
Arrival and Move-in
Even if previously approved, there will be no early arrivals to the residence halls without updated approval from Residential Life & Housing.

Transfers, visiting students, and students new to the residence halls for the Spring semester can move in beginning on January 14.

All students returning to campus housing will be able to move back into the residence halls between January 15-17 according to the following timeline in order to stagger the burden on the testing center:

January 15: first-years

January 15: sophomores

January 16: juniors 

January 17: seniors  

Students can also choose to move in during the two weeks of remote learning (between January 18-30). Students planning to return to campus after January 17 should complete the

Returning to Campus Housing after January 17

form indicating their return date. 

WIf any students need support due to travel arrangement changes (financial or otherwise), they should request assistance through the

Supplemental Academic Support Application

. 

Students who are not in campus housing over winter break should refrain from accessing campus over winter break as our testing facilities will be closed and we hope to keep campus at low density generally. 
New Student Orientation Program (NSOP)
The New Student Orientation Program (NSOP) for transfers and visiting students will be held virtually from January 12-15 (visiting students will begin their sessions on January 11). We will offer opportunities for in-person campus tours and a meet-and-greet among these groups after the start of the Spring semester. Transfers, visiting students, and students new to the residence halls for the Spring semester can move in beginning on January 14.
Dining on Campus
The College will continue to monitor pandemic conditions and make adjustments as needed to prioritize the health and safety of our community.
At the beginning of the Spring semester, indoor campus dining will be to-go only; no eating will be permitted inside Hewitt Dining Hall, Diana Center Cafe, or Liz's Place. In addition, indoor dining is only allowed in private locations such as individual offices, break rooms, or residential spaces.
Hours of Operation through Sunday, January 30
(regular hours resume Monday, January 31) 
We hope to get back to indoor dining once we are a few weeks into the semester
For other information about dining, please review the Dining website.
Faculty and Staff
In early January employees should work with their managers to follow a remote work schedule to the greatest extent possible during the first two weeks of the year. Exceptions to this include employees with essential duties who need to be on campus to fulfill their responsibilities and faculty who are conducting research that requires the use of labs and offices. This is only a temporary measure; employees should expect to resume their regular work model by January 18, 2022.

Faculty and staff who have been off campus for the winter break will need to have an entry PCR test at the testing center within 24 hours of returning to work on campus.

Faculty and staff will need to test two times a week for at least two weeks after returning to campus and until the end of January.

The testing center is closed December 23 to January 4, but will be open for those who are living on or working on campus on December 27 (12:30-3:30 p.m. and December 30 (6-8 a.m.).  After January 4, faculty and staff must continue to

test twice weekly

throughout the winter break.
Intercollegiate Athletics and On Campus Fitness
Intercollegiate Athletics
The Ivy League has returned to regular competition for Fall 2021 and plans to continue for the Spring 2022 semester.
On Campus Fitness
Barnard Fitness Center and Fitbear classes will reopen in the Spring semester. Please check the PE website for updates.
Presented by the Francine A. LeFrak Foundation Center for Well-Being.
Dodge Fitness Center at Columbia
Dodge Fitness Center at Columbia is open to Barnard students
Spring Session Hours of Operation January 3 to May 13
The Center abides by all NYS and Columbia University regulations regarding safety during COVID-19. A Dodge Fitness Center membership, Columbia University ID card, and a Reopen CU Green Pass are ALL required for successful entry. At the moment memberships and lockers may be purchased online only via recreation.columbia.edu  Except while swimming in the pool, wearing a face covering is also required at all times while inside the Dodge Fitness Center.
All schedules are subject to change. Please call 212-854-7149 for updated schedule information.
Events and Gatherings
Events and Gatherings on Campus
COVID-19 protocols and restrictions are in place for campus events and gatherings to safeguard the health and safety of the community. These may impact location and size of gathering, availability of food and drink at the event, and other logistics. Events must be requested and set up through Barnard's Office of Events Management. Contact spaceres@barnard.edu for specific restrictions in place and instructions on how to request and host events.
During the first two weeks of the semester no social gatherings are allowed.
Limitations to events and gatherings will be revisited on a regular basis and the College will be responsive to current pandemic conditions.
Field Trips/Off-Campus Sponsored Events
Barnard community members are welcome to take advantage of the College's location for off-campus field trips and College-sponsored events, meetings, or gatherings. Barnard's policies are to be followed off-campus, including:
Indoor masking is required for all even if the location/venue is mask-optional

Outdoor masking is required in line with the College's masking requirement for on-campus outdoor gatherings

Masks should be lowered only for bites & sips and then replaced

Masks should follow the same standards that we have for campus: no cloth-only masks with KF94s, N95s, or KN95s being preferred

People should not participate if they are not feeling well or if they cannot otherwise generate a green screen in CoVerified